The Anglican Diocese of New Westminster – named after the first incorporated city in British Columbia – was established in 1879. The Diocese is situated on the unceded traditional territory of the Coast Salish peoples, and consists of 68 worshiping and serving communities across the southwest part of the province of British Columbia, from the Sunshine Coast in the west to Hope, located 150 kilometres east of the City of Vancouver.
The Diocese covers the urban and suburban areas of the City of Vancouver and the Fraser Valley. It is divided into 6 archdeaconries and 12 regional deaneries. It was established in 1879.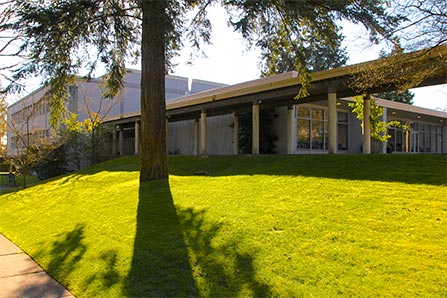 The 9th Bishop of New Westminster is the Right Reverend Melissa Skelton. She was elected at an Electoral Synod held November 30th, 2013, and consecrated and installed March 1st, 2014. She is the first woman, the first American, and the first person to have a career outside the church (prior to ordination to the priesthood) to be consecrated Bishop in the 135-year-old Diocese.
The Synod Office (including the Bishop's Office) is located at 1410 Nanton Avenue, adjacent to St. John's Church.
To learn more about the Diocese: its mission, ministry, resources and training programs which support the parish refer to their website.