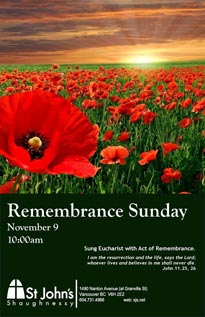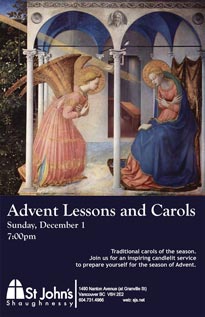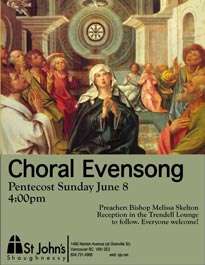 A service of Coral Evensong, based on the 1972 Book of Common Prayer is held Advent, Ash Wednesday, Maundy Thursday, Pentecost, Corpus Christi, Ascension Day and other feast days as set by the Rector. These services feature great organ preludes, postludes and the choir sing special anthems.
Blessing of the Pets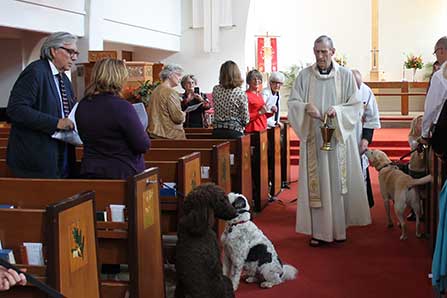 One of our Parish family is a dog, (not counted in our Parish attendance figures), who attends most Sundays. We welcome dogs, properly looked after. For the past three years we have had a well-attended Blessing of the Animals service which features mostly dogs and cats, but also Vancouver City police horses and the odd goldfish have made an appearance.