Anglican Church of Canada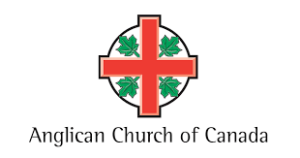 The Anglican Church of Canada has four main levels of governance. Across Canada there are approximately 1,700 individual churches or parishes, which are organized into 30 different dioceses, each led by a bishop. The national church office is known as General Synod.
The Primate, Archbishop Fred Hiltz, is our national pastoral leader and works from the General Synod office in Toronto, Ont.
General Synod is also the name for the national meeting of Canadian Anglicans, held every three years. Between these meetings, the national church is governed by a smaller Council of General Synod that meets twice a year.
The Anglican Church of Canada works and talks with many other churches through ecumenical dialogue or joint programs. We have a unique full-communion relationship with the Evangelical Lutheran Church in Canada.
Primates World Relief and Development Fund

Primates World Relief and Development Fund (PWRDF) is the Canadian Anglican response for emergency relief, refugees, development and justice, and it's making a difference in the world:
The Primate's World Relief and Development Fund
The Anglican Church of Canada
80 Hayden Street
Toronto, Ontario  M4Y 3G2
Anglican Communion News Services
There is much to celebrate about our Anglican Communion at every level. Anglican Communion New Service (ACNS) is a service for the whole of the Anglican Communion. Primarily it exists to enable Member Churches to share their life and work with one other (and also with the media). It is also a service through which the Instruments of Communion can communicate information (recommendations, resolutions, decisions, outcomes, etc.) to the rest of the Communion. The ACNS posts relevant material to the anglicannews.org as soon as possible. Each evening, for those who have subscribed, ACNS sends out an email highlighting some of the top items posted that day.
Compass Rose Society
The Compass Rose Society supports the work of the Archbishop of Canterbury and the Anglican Communion. Founded in 1994 at the Old Palace in Canterbury, the Society has become an important financial resource to the Communion and a valuable voice in communicating the news of the work, which maintains and improves unity in the Communion.
Since its inception, the Society has donated more than $8.5 million (USD) to support the Communion.
Anglican Journal
The Anglican Journal is Canada's national Anglican newspaper. It has an Independent editorial policy, published by the Information Resources Committee under the authority of General Synod. The Anglican Journal, whether in print or electronic form, is a vital tool for the church to communicate its message.
Thinking Anglicans
Thinking Anglicans is an aggregate of blogs from a liberal Anglican perspective covering news, events and documents that affect church people.